The Near Demise of the High Wire Dancer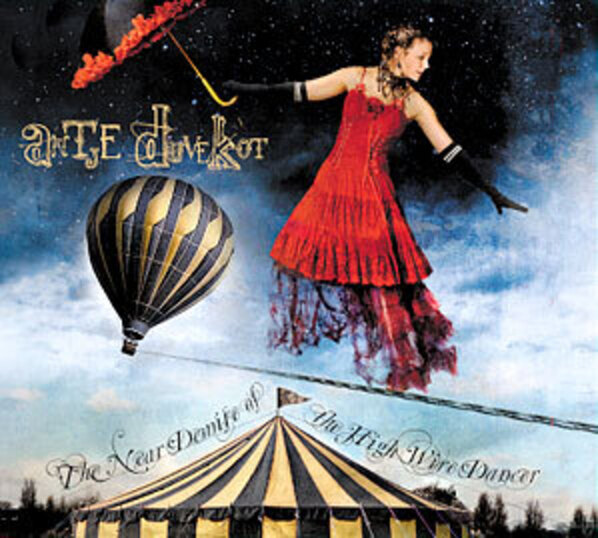 released 2009 Black Wolf Records
"What a blessing to have worked with someone as talented as Antje. With a voice like hers, and songs as good as these, a producer (especially a first-time producer!) just tries to get out of the way, to do no harm, and to let the artist speak for herself." - Richard Shindell
"The Near Demise of the High Wire Dancer" demonstrates why, according to The Boston Globe, "Antje Duvekot's provocative, dark-eyed ballads are becoming the talk of the folk world. Duvekot has gotten hotter, faster than any local songwriter in recent memory."
The songs on the album reflect both Duvekot's personal journeys and her observations of those of others. Antje remarks "I've come to find that writing about someone else's struggles or happiness feels just as cathartic as writing about my own."
Along with 7 new songs, Antje and Richard decided to add studio versions of some of her best known songs such as, "Merry Go Round", which was used in a Bank of America national TV ad campaign as well as radio favorite "Long Way". "Since I first recorded this older material live, I have become a better performer", Antje explains "I decided to revive the songs that were worthy and produce them properly so that I should not be such a bad mother to them".
Singer songwriter Ellis Paul says "Antje is the rare artist that can write about the social and the personal in the same breath. She is as understated as she is wise and her songs go down mentally as well as soulfully. Her voice has a sound of innocence and naivety which makes razor sharp insights into the human condition."
"As far as I can tell, Antje is the whole package… I've had this reaction once in the past 10 years, and that was the first time I heard Patty Griffin." Dave Marsh former Editor of Rolling Stone and XM/ Sirius Satellite Host